Sudan's military has asked the United Nations to replace its envoy to the country as it seeks to re-enlist reservists and retired soldiers amid an ongoing conflict with a rival paramilitary force.
Friday comes days after a volatile tussle between the army and the Rapid Support Forces (RSF) for ex-servicemen to present themselves at their nearest military base.
Sporadic fighting has continued during an internationally supported ceasefire, but ceasefire monitors – Saudi Arabia and the United States – said on Friday that compliance was improving.
An army spokesman said the recruitment would be voluntary. Sudan's current armed forces law, however, states that retired soldiers remain as reservists, eligible for compulsory re-enlistment. This does not include those who only did Sudan's mandatory two years of military service.
Sudanese presidency sources said on Friday army leader Abdel-Fateh al-Burhan wrote to US Secretary-General Antonio Guterres asking him to replace his envoy Volker Perthes.
Perthes, who was appointed in 2021, pushed for a political transition to civilian rule that was opposed by some in the military.
UN spokesman Stephane Dujarric said on Friday, "The Secretary-General is appalled by the letter." "The Secretary-General is proud of the work done by Volker Perthes and reaffirms the full confidence he has in his Special Representative."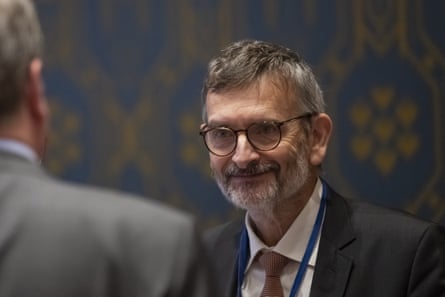 The army and RSF began a seven-day ceasefire on Monday aimed at allowing access to aid and services. The conflict, which began in mid-April, is believed to have killed hundreds of people and triggered a refugee crisis.
Despite the lull in fighting, reports of clashes, artillery fire and airstrikes continued to come in throughout the week.
Khartoum residents living in the city suffer from regular breakdowns of electricity, water, health and communication services. Many homes, especially in affluent areas, have been looted, along with food stores, flour mills and other essential facilities.
About 1.3 million people are believed to have fled their homes either across borders or within the country. The health ministry has said at least 730 people have died, although the true figure is likely to be much higher.
Nearly half of Sudan's 49 million people need aid, with the US Agency for International Development saying grain was being shipped in to feed 2 million people for a month.
However, it is unclear how this and other aid will reach the Sudanese people without security guarantees and bureaucratic approval.
"We are in a race against time to get aid to millions of people before the rainy season in June," said Eltahir Imam, Islamic relief program manager.