A private autopsy conducted in the case of LeShon Thompson, who died at the Fulton County Jail last year, found that weeks of neglect led to his death.
According to the independent autopsy, Thompson was found unresponsive over a toilet in his jail cell on September 13, 2022, and was pronounced dead after 24 minutes of CPR. A copy of the report was provided to NBC News by attorneys for Thompson's family, Ben Crump and Michael Harper, who announced the results at a news conference on Monday.
Roger A. Mitchell, a board-certified forensic pathologist, concluded that several factors contributed to Thompson's fatal cardiac arrhythmia, including dehydration, malnutrition and rapid weight loss. A toxicology report shows that Thompson was not receiving medication for a diagnosis of schizophrenia at the time of her death.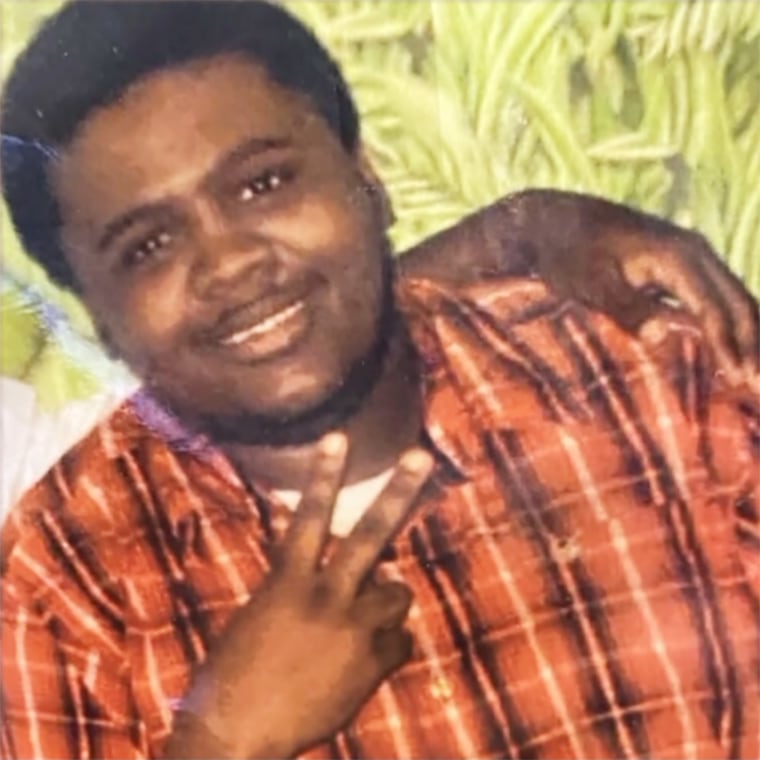 He also showed signs of "severe body insect infestation", according to the autopsy report.
"I want to go on the record: This is the most reprehensible death and custody case in history," Crump said Monday.
Thompson's brother Brad McCrae told NBC affiliate WXIA in April that his brother was in jail custody from June to September on charges of battery. He says his brother could not be identified in photographs he saw after Thompson's death.
"The loss was unbearable," McCrae said. "No one should have to see pictures like this."
The independent autopsy report included a review of Thompson's custodial medical records, the county medical examiner's autopsy, and jail incident reports.
Mitchell's independent report stated that at his intake on June 13, 2022, Thompson weighed 180 pounds and showed no signs of impairment. Reportedly, he was also prescribed 5mg of Haldol and 50mg of Benadryl, an antipsychotic used to treat schizophrenia.
Thompson's medical report states that he was examined five days later and appeared to be fine. A provider checked him again on July 14, 2022, where he was "selectively silent but without distress" and compliant with his medications.
But then there's a "significant gap" between the check-ins on July 27 and September 8, 2022, according to Mitchell's report.
"This represents 43 days where minimal documentation was found within the records to reflect care being provided," the report said. "The drug administration log showed that no drugs were administered from August 11, 2022, to September 13, 2022."
On September 8, 2022, a mental health provider placed Thompson on psychiatric observation after she was found in a fetal position in her unattended cell. His medical notes included the observation from a sheriff's deputy that he had lost a significant amount of weight.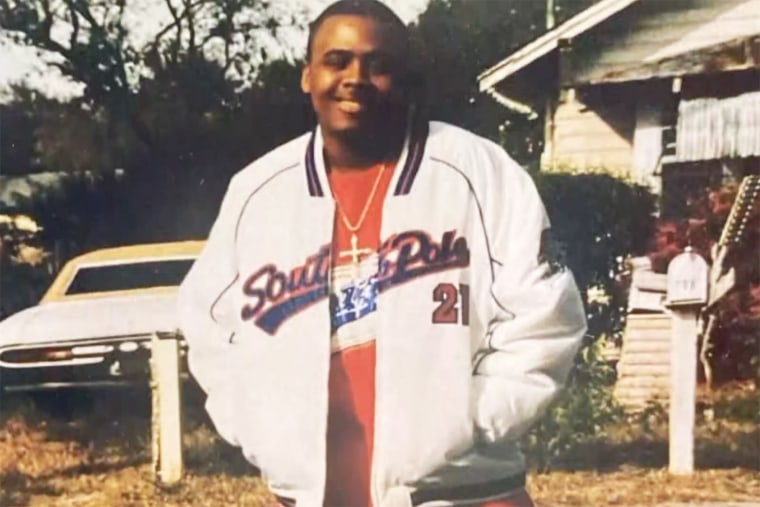 Mitchell's report said he was seen twice over the next four days, where providers noted that he was "continuing to disintegrate" and awaited transfer to a mental health clinic.
The report stated that Thompson weighed 148 pounds at the time of her death, had matted hair, dirt under her fingernails and under her feet, and had a "severe body insect infestation".
Mitchell found that the cause of death in Thompson's case was complications due to severe neglect, with untreated dissociative schizophrenia as a contributing cause.
"Had Mr. Thompson received adequate care during his incarceration at the Fulton County Jail, he would not have died at that time," Mitchell concluded.
The Fulton County Medical Examiner said Thompson's cause of death was "undetermined" but noted a severe bedbug infestation, WXIA reported at the time. The medical examiner's office did not immediately respond to a request for comment from NBC News on Monday's independent findings.
The private autopsy was made possible by NFL quarterback and social justice activist Colin Kaepernick, according to Thompson's family. Kaepernick launched the Autopsy Initiative last year to fund secondary autopsies in cases of "police-related death".
An attorney for Kaepernick did not immediately respond to a request for comment from NBC News.
The Atlanta Police Department is investigating Thompson's death, but media inquiries have been referred to the Fulton County Sheriff's Office.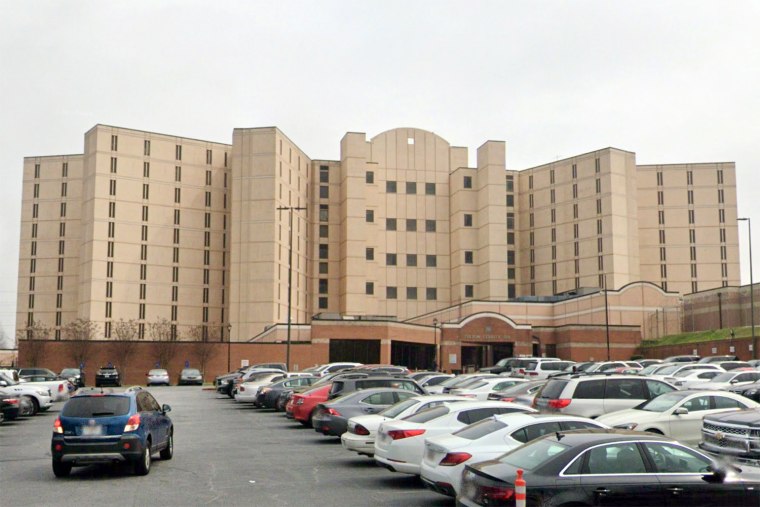 Fulton County Sheriff Pat Labatt told WXIA Last Month He requested the resignation of several members of the Fulton prison staff following the investigation into Thompson's death.
Labatt, who takes office in January 2021, also said he has told the Fulton County Board of Commissioners his concerns about jail overcrowding, facility issues and the need for a new health vendor.
Labatt said, "A lot needs to happen. We need to build a new facility." "I've been shouting this… ever since I was elected. We need a new way of thinking."
Labatt did not immediately respond to a request for comment from NBC News. There wasn't even a clerk for the county commissioner's office.
The Fulton County Jail has been plagued by issues for nearly two decades and was placed under a consent order following a 2004 lawsuit alleging that the conditions were cruel and unusual punishment.
The order, which sets population limits and staffing levels, was lifted in 2015 after spending nearly $1 billion to remain in compliance, according to calculations. Atlanta Journal-Constitution,
Analysis of data by 2022 American Civil Liberties Union of Georgia Several measures were recommended to reduce overcrowding and improve conditions in the jail. The report argued that without serious criminal justice reform, prisons will continue to face these issues.
The organization recommended that Fulton County eliminate money-based custody, release only those charged with misdemeanors, ensure timely prosecutions, and refer eligible people to community diversion programs to address its issues long term. .