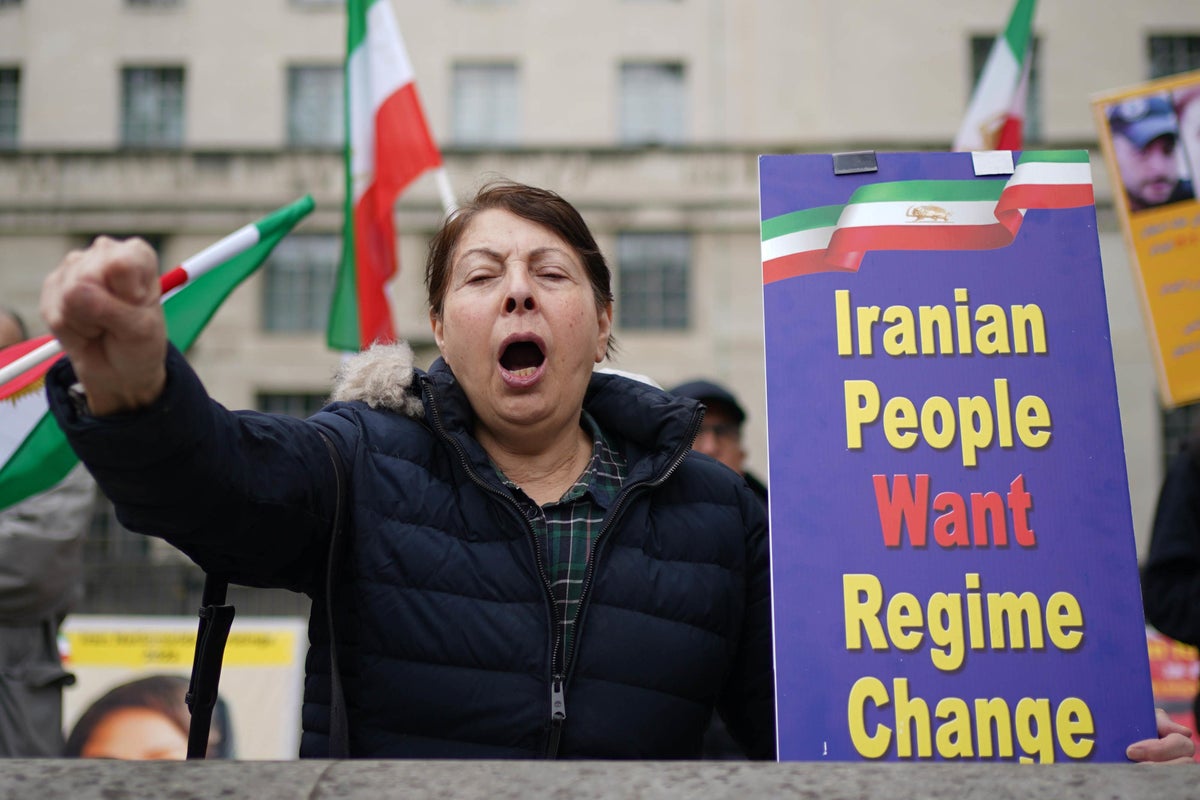 Iran reportedly executed a man on Thursday on charges of corruption and prostitution, in a "rare" public execution dubbed "medieval" by activists.
Mahmoud Nemati, the public prosecutor for Iran's northwestern city of Maragheh, said the man "engaged in illicit relations with women and girls, documenting their activities through film material", according to local media.
The man was identified as Ameer Mahdi Fars News agency.
Mahdi was arrested in 2016 and sentenced to death by the Maragheh Revolutionary Court on charges of "corruption on earth" – a sentence, which iranwire Which was later upheld by the Supreme Court.
On Thursday, Iranian news websites posted pictures that appeared to show crowds of people gathered to watch the executions in Iran's East Azerbaijan province.
The Mahdi was seen next to the two executioners wearing a balaclava to cover his face.
"The international community cannot support such medieval practices," said Mahmoud Amiri-Moghaddam, director of Norway-based Iran Human Rights (IHR). He said the execution "shows the true face of a government that tries to prolong its life with cruelty, humiliation and intimidation of society".
Human rights activists in the country said at least seven people were executed in Iran on May 25 on drug- and murder-related charges.
According to Amnesty International, public executions like the Mahdi are rare in Iran, although more people are executed there than in any other country besides China. In the past month, executions in Iran crossed 110.
Observers say Iran is currently seeing an increase in executions as the regime seeks to instill fear among the people, especially after massive protests since last year. Hundreds of people have been arrested since anti-government protests erupted in September following the death of Mahsa Amini in police custody.
A week earlier, Amnesty International responded to the executions of the three protesters, saying in a statement: "Governments should immediately condemn these executions, in the strongest possible terms, through public statements and demarches. However, by the Iranian authorities Given the continued use of the death penalty, this is not enough. People in Iran do not have the luxury of time – they are being deprived of their lives at an appalling rate under the guise of arbitrary judicial executions.
"We urge all states to exercise universal jurisdiction over all Iranian officials against whom there is sufficient acceptable evidence of criminal responsibility for torture and other crimes under international law.
"The Iranian authorities must clearly understand that the world will not stand by easily as they intensify their use of the death penalty as a tool of political repression," Amnesty's statement said.