Two Indianapolis police officers are recovering Thursday after a shootout with a suspect, who was armed with an AR-15 and refused to proceed with the pursuit.
The Indiana Crime Guns Task Force working with the Lawrence Police Department as part of an investigation attempted to pull over a vehicle near 30th and Post at 12:40 p.m.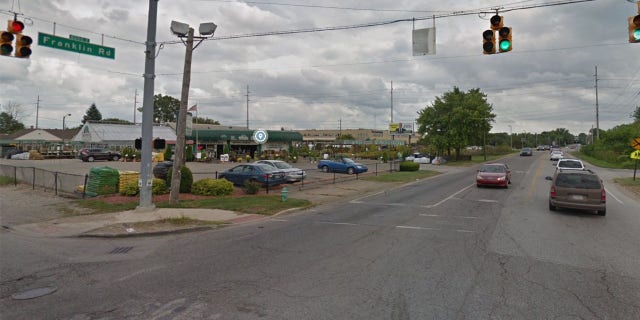 When the driver refused to stop, he started giving chase. Law enforcement attempted to disable the vehicle but were unsuccessful.
The vehicle eventually turned into a business lot with a dead end and attempted to drive off-road but became stuck in a gap between the business and the fence.
The driver then fired at four law enforcement officers, who retaliated. The suspect – identified only as a 46-year-old man – was killed in the exchange.
Two of the four officers were injured and taken to Eskenazi Hospital. Both are expected to survive.
Chicago Police Interim Superintendent Will Step Down When Mayor-Elect Brandon Johnson Is Sworn In
A passenger in the recorded vehicle attempted to flee but was apprehended by Indianapolis police officers a short time later.
Assistant Chief Chris Bailey said the police vehicle was riddled with bullets from an AR-15.
"We were lucky today," Bailey said. "The bullets went through the metal of the car. That's part of the car that peeled back. That's how powerful [the weapon] Is."
The shooting was followed by other shootings on Wednesday night and Thursday morning.
Click here to get the Fox News app
Bailey said, "We're fed up with it. The community must be fed up with it." "And we have two officers who are lucky enough to be alive today. And they're doing what we want them to do. Against all odds. Against everything against them. Despite all the criticism they take every single day." They put on their uniforms today and went out to catch the people terrorizing our neighborhood. We all owe them."