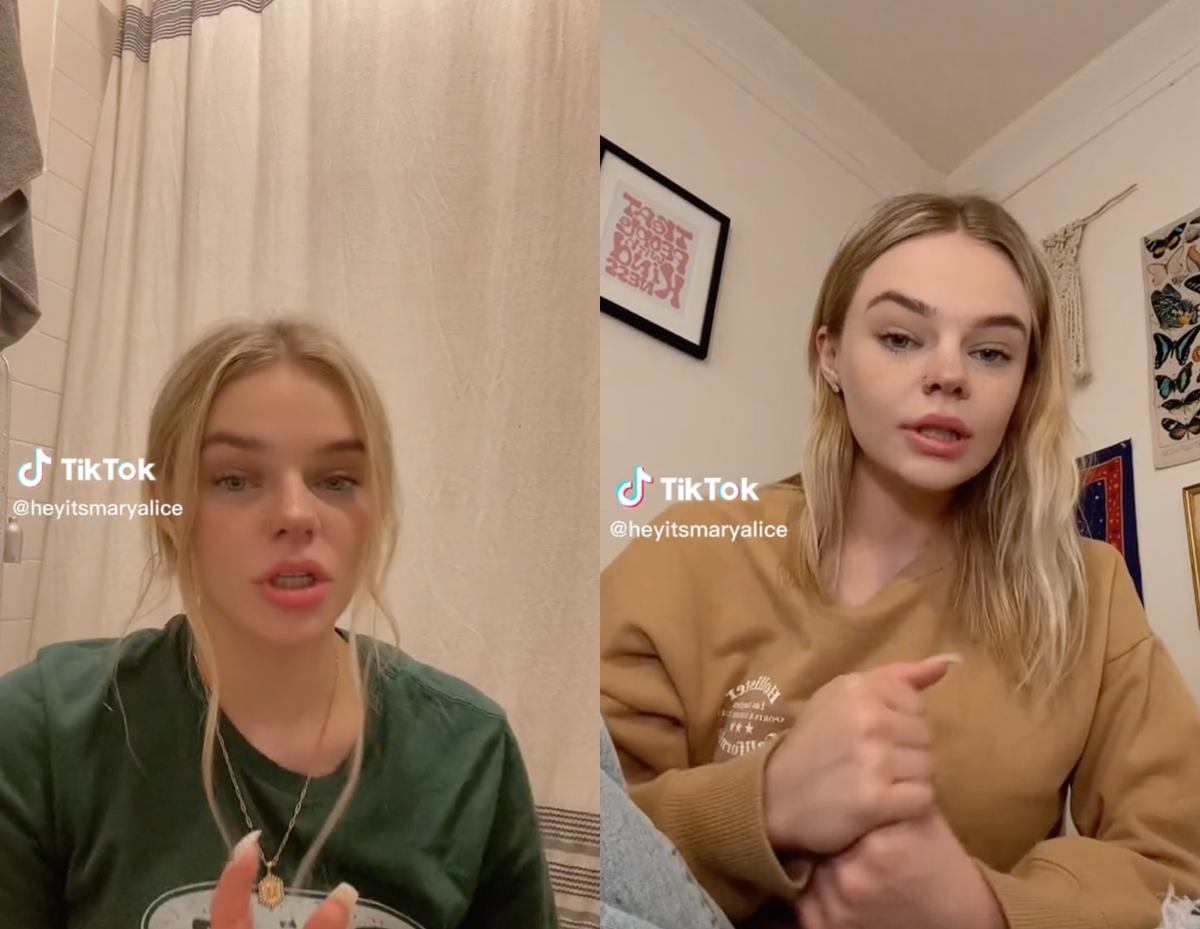 One woman shares a safety hack for living in an apartment: Turn off your lights for a while when you return home.
Mary, who is a singer and songwriter, shared a video on TikTok last month about an experience she saw in people who don't "immediately" turn on their lights when they walk into their apartment. .
"Especially if people can see your apartment windows from the street," she says in the video, adding that if "someone is following your house, they'll know which apartment you're in." "
The singer told the audience that when she returned home that night, she saw a man she had never seen before taking things out of her car.
After noting that the unknown man gave her "bad vibes", she recalled how she tried to "speak up with him" as he was getting out of his car. She told him that her car's headlight was out, to which she told him that she was getting it fixed.
Mary notes that she did not continue talking to the stranger and instead went to her apartment. Upon entering her home, she said she opted to keep her lights off when she walked in before checking the Ring camera at her door. It was then that he saw the stranger through the lens of the camera.
"He's standing in the street, very close to my apartment building," she said. ,[He was] was stalking my building, and he didn't leave for five minutes. I mean, halfway through he left the empty parking lot and hid behind a car. But he was waiting to see.
She added: "Now he knows what car I drive and where I live, not just my apartment. So, don't turn on your lights.
In the caption, Mary told which lights she lights.
"I'm so tired of feeling like a victim!!" she wrote. "My light is now only on in my bathroom because it's the only room I don't have windows."
The next day, she shared a follow-up video about the incident. She explained that when she called her landlord, he told her that the man lives in the apartment complex and was moving out next month. He also claimed that he now has the name and number of the person.
She then explained that while her landlord described the man as "such a nice guy", she said that "there's no way to say that standing in front of someone's apartment staring at him" isn't "weird".
Mary shared that she later saw the man a second time when she was leaving her apartment and she turned in the opposite direction to avoid him. However, according to Mary, he proceeded to follow her.
"He followed me until I pulled out my pepper spray, opened it, and called my brother very loudly," she said. "So it bothered me a lot."
He noted that he spent the day with his brother and his girlfriend, who followed him back to his apartment when he returned home. Despite how safe she feels inside her apartment, she said she remains aware of her surroundings.
"I'm really glad I know who this is. I'm glad everyone in my life knows who this is," she said of the unnamed man. "But it's still scary. The s*** is still unfolding. I'm still very cautious."
As of April 19, Mary's two videos have been viewed over 24.4 million times, with TikTok users praising her for sharing this safety tip in the comments and sending messages of support.
"Wonderful advice, which I guarantee many people don't think about… I didn't until you said something! Thanks!" One wrote.
"So scary. Always trust your gut. I swear it's always right." I just moved to a new flat and was not aware of it.
Other viewers shared some security hacks they recommend.
"Get a light timer," wrote one. "Then they'll think your apartment is on 24/7 or that your lights stay on."
"Life hack, don't turn your lights off at all! Lol never go into a dark room and always feel like you're home," agreed another.
"Please make sure you change your schedule for next week and don't go home at the same time multiple days in a row, stay safe!" wrote a third.
Independent Polygon has reached out to Mary for comment.
According to US Department of Justice National Crime Victim SurveyBetween 2003 and 2007, there were an average of 3.7 million home burglaries each year. 65 percent of burglaries were committed by people who knew the victims, while 28 percent of them were committed by strangers.
In addition, on the report of the Department of Justice female victim of violence found that in 2008, women aged 12 or older "experienced approximately 552,000 nonfatal violent victims by an intimate partner". These crimes included "rape/sexual assault, robbery, or aggravated or simple assault".