The erupting volcano Popocatepetl continued to affect air travel in Mexico City on Monday, causing weekend flight cancellations and delays.
On Monday, the country's national airline AeroMexico blamed the spring eruption of the 17,887-foot volcano for affecting more than 100 of its flights across the country.
Sergio Salomon, governor of the Mexican state of Puebla, Tweeted On Monday he held a meeting of his advisers to plan a response to the explosions, should they continue during the week.
Activity coming from the volcano, called "Smoking Mountain" in Nahuatl, the language of the Aztec people, was noted by NASA scientists on April 14.
A satellite operated by NASA and the US Geological Survey captured images of some of the volcano's spring eruptions and Mexican scientists have detected water vapor, volcanic gases and ash coming from the volcano, NASA reported in two updates earlier this month. I said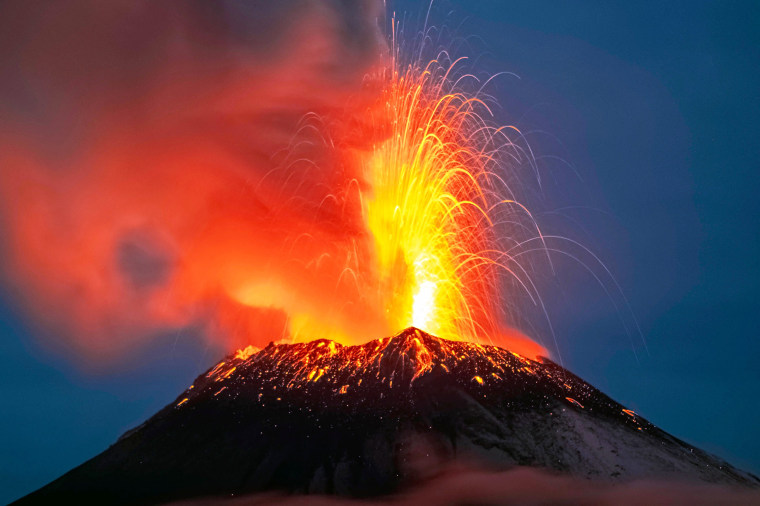 NASA said researchers have measured the plume as high as 4.5 miles. On Monday, the USGS published a computer model forecast that said 10 to 32 mm of ash could fall by the end of the day just south of Mexico City.
The ash from Popocatépetl was enough to suspend flights at both of Mexico City's main airports on Saturday for about 5 hours. Benito Juarez International Airport said the ash could block the view of pilots, interfere with radio communications and affect the jet engines of passenger planes.
Popocatepetl, which has a sibling, Iztaccihuatl, about 8 miles north, has been noted by humans for its huffing and puffing since the 14th century, according to the Smithsonian Institution.
According to NASA, its latest string of eruptions dates back to 2005.