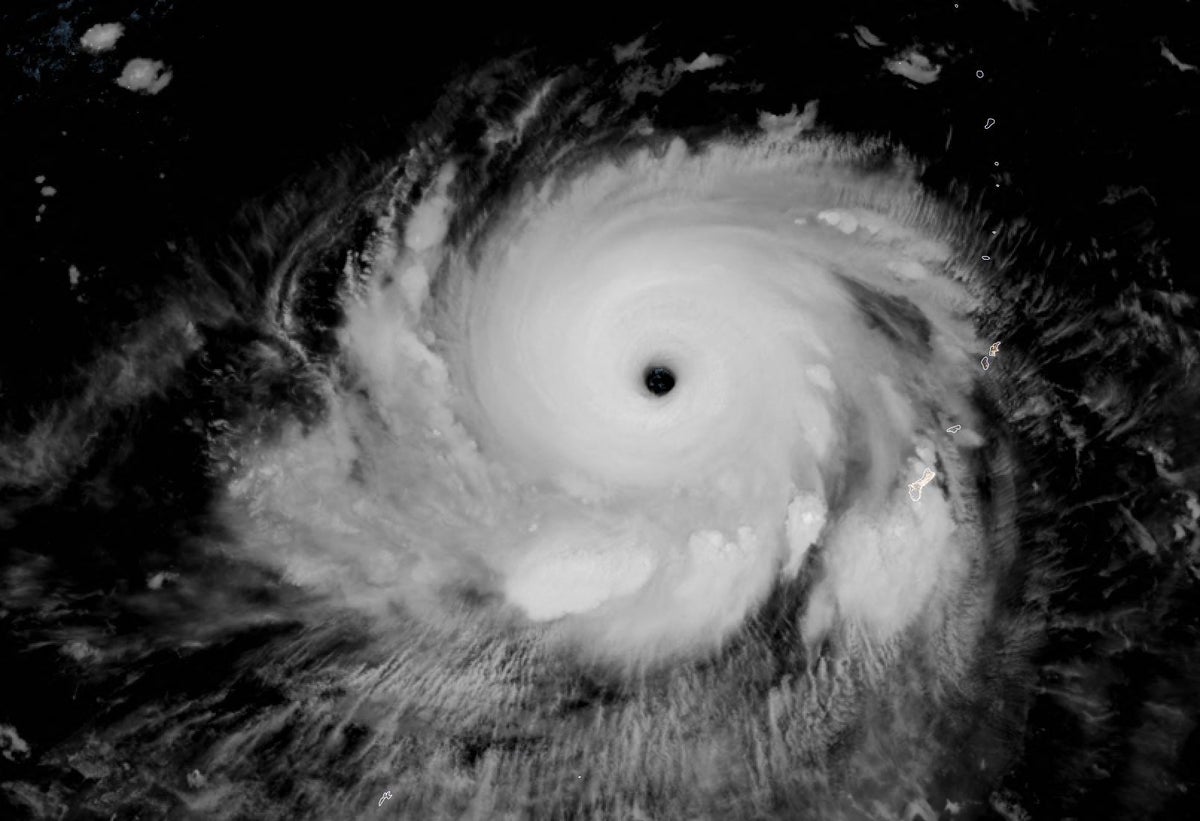 Guam emerges from Typhoon Mawar to find 'major disturbance'
After rapid intensification, Typhoon Mawar to become most powerful storm of 2023 globally According to Joint Typhoon Warning Center (JTWC).
Moving toward the Philippines, the JWTC said Mavar's peak winds have increased to 175 mph, along with gusts of 210 mph.
In its latest update, the state weather agency of the Philippines said Mawar "intensified slightly while moving westward over the Philippines Sea". This comes after the agency issued a notification yesterday that the cyclone has acquired "super typhoon" status.
Experts say the storm has surpassed the strength of any storm recorded in 2022.
Typhoon Mawar's intensification came after a brief weakening as it passed Guam on Wednesday, lashing the island with heavy rain and winds that uprooted trees and blew off roofs and cars.
According to the Guam Power Authority, nearly all of the island's 52,000 homes and businesses experienced power outages, with only 1,000 retaining power.
There were no reports of loss of life, but widespread damage was reported, along with localized flooding, falling debris and downed power lines.