Annika
9.10pm, BBC One
The hit Nicola Walker-led detective drama continues, with Annika recounting the Nordic myth of the Valkyries as she boards the boat of the same name for her next suspicious case. A body is found on him in Clyde, which leads Annika and her team to the Isle of Bute, where they find evidence that points to a jilted lover. holly richardson
luminescence
9.30pm on BBC Four
Another charming double bill from this Norwegian comedy-drama about a family navigating life after a cancer diagnosis. Esther remains upbeat as she prepares for chemotherapy, while husband Arild is secretly crying in the shower. But he still manages to find the funny side to the hospital car park: "They charge money to park here? It's kicking people who are down. human resource
wasted celebrities
7.30pm, BBC One
Alexander Armstrong and Richard Osman welcome more famous faces to the quiz where easy answers are shortened. Comics John Thomson and Cariad Lloyd guarantee some good banter, but will veteran QI researcher Andrew Hunter Murray – a man well versed in esoteric lore – get his chance to shine? Graeme Virtue
1% Club
9.05pm, ITV1
"Do you want to settle this in the car park?" Host Lee Mack offered to settle a questioner's dispute the old-fashioned way amid claims of a misleading question. Carpet-fitter Edward resolves to sink any winnings into bionic knees. This is when sequential arithmetic problems don't stop him. daniel de wolfe
Later… with Jools Holland
10.10 pm, BBC Two
Jessie Ware joins Alexandra Palace on her new album That! feels good! This week. Also performing as part of Holland's weekly live sessions: Dave Okumu & 7 Generation, Olivia Dean, The Wave and Sleaford Mods. human resource
1975 x Radio 1's Big Weekend
10.20pm, BBC One
1975 headlines the second of three star-packed days in which their always-controversial frontman Matt Healy is currently on social media thanks to rumors that he's dating Taylor Swift. The vibe should be less sinister on Sunday when Lewis Capaldi is topping the bill. jack seal
movie choice
Chicago, 6.45am, 5.35am, Sky Cinema Greats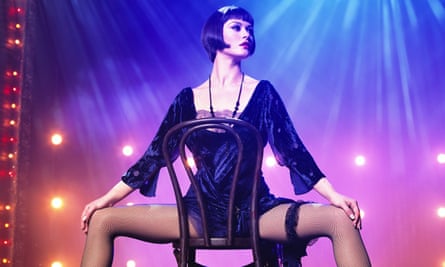 From Fishnet to Phish, Rob Marshall has done the most in the world of film music. With his latest The Little Mermaid currently targeting the tween market, older guys might like his 2002 version of the Bob Fosse/Kander and Ebb stage satire. Another surprise hit with Renée Zellweger and Catherine Zeta-Jones – not the obvious casting choice – in the roles of two showgirls jailed for murder, with Richard Gere as their maverick lawyer. Fosse's signature choreography is perfectly fitted into a charming, irreverently funny film. simon wardell
casablanca
You should remember this… but if you've never seen one of the biggest big screen romances, here's your chance to rectify that. There is real passage in Humphrey Bogart's portrayal of Rick, an American nightclub owner in 1941 Morocco drawn into war-torn Europe by the presence of lost love Ilsa (Ingrid Bergman). Director Michael Curtiz balances the wartime thrills of Nazis, collaborators, and rebels with the painful tenderness of Rick and Ilsa's connection, in a film filled with quotable dialogue and a top-drawer supporting cast. SW

Love to Love You, Donna Summer, 9pm, Sky Documentary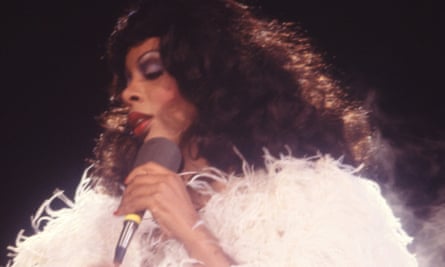 The documentary by Roger Ross Williams and Brooklyn Sudano makes a convincing case for the "Queen of Disco" (and Sudano's mother) as one of the great artists of the late 20th century. With the early groundbreaking singles Love to Love You Baby and I Feel Love, her career saw many highs, but the film uses a wealth of home-movie footage to create an intimate portrait of a woman who privately battled abusive relationships, Depression and attempted suicide. moves and, despite Sudano involvement, far away geographically. SW

Falstaff: Chimes at midnight, Talking Pictures TV at 9:30 pm
A brilliantly comic yet nostalgic take on five of the plays to center one of Shakespeare's finest characters, Orson Welles's 1966 drama Slice and Sir John Falstaff ("Gigantic Bombardment of the Sack"). Played by Wells, he is a chronic liar and a coward, but for Prince Hal (Keith Baxter) he is a necessary step in becoming a good king. A film that is light on its feet and always in motion while never shying away from tragedy. SW
live sports
Cycling: Giro d'Italia, 10.15am, Eurosport 1 18.6km individual time-trial from Tarvisio to Monte Lucari.
Women's Super League Football, 2pm, BBC One A match on the last day of the season.
Premiership Rugby Union: Saracens v Sale Sharks, 2.25pm ​​ET, ITV1 and BT Sport 1 Final at Twickenham.
Championship Football: Coventry v Luton, 4.30pm Sky Sports Main Event Play-off Final at Wembley.