Radical plans to give ministers more power to appoint their own civil servants – including some with direct political links – to bring about a further "politicisation" of Whitehall – are being considered by the government's own adviser on the civil service going.
writing in today's time ObserverConservative peer and former Cabinet Office minister Francis Maud, who is expected to report to Rishi Sunak shortly, says that for ministers to get the best advice, we need to be more assertive and less vocal about "politicising" Is. ,
Maude's ideas, which also include an external audit of the advice given by civil servants to reward best performers, will spark deep alarm in Whitehall after the resignation of former deputy prime minister Dominic Raab on Friday, when the allegations sustained It was maintained that he had threatened the officers. Considered to have performed poorly.
Raab was forced to quit cabinet after an official inquiry found he had engaged in "abuse or abuse of power" during his time at the Ministry of Justice by undermining and humiliating staff – and intimidating and abusive".
The Raab case has exposed the tension between the freedom of Conservative ministers to pursue policies to meet their political objectives and the civil servants who serve them.
The manner of Raab's departure has angered many Tory MPs, who see the civil service as dominated by liberal Leftists, with some warning that his departure could result in other civil servants claiming a Conservative "political scalp". would be encouraged to do so.
Civil servants, on the other hand, now feared a backlash from Tory critics of the civil service, including Maud.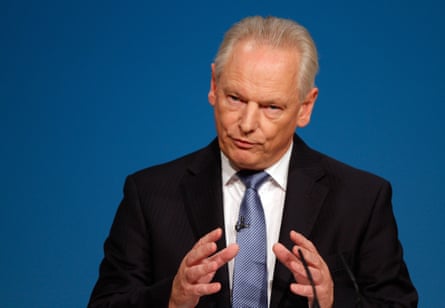 Ahead of his report, Maud gave a clear indication that he believes that only radical change can prevent greater distress among ministers and civil servants by learning from the examples of countries such as Australia, New Zealand and Canada.
He writes, "It is entirely possible to maintain fairness and improve consistency while allowing ministers more say in appointments." "I will address this in the Accountability for Government and Governance review. Without physical adjustments, there will be more cases like Rab when frustration boils over.
Foreshadowing a dramatic break with the past, he says: "We need a more robust culture, with fewer cliques, more strident disagreement, and the confidence to both challenge and accept it.
"This includes accepting candid feedback. Today there is no external accountability, apart from ministers, for the quality of advice. There can be value in regular external audits conducted by qualified outsiders, with published results.
"This will reward officers who get it right, and provide incentives to the rest. We also need to be stronger and less vocal about 'politicizing'. Again, other systems deal with this better." .
"In France, permanent civil servants often have political affiliations and this causes some problems. In Australia, permanent civil servants in the private offices of ministers are exempted from normal obligations of political neutrality and are not party political leaders." We don't need to go that far, but the key, as always, is transparency and practicality."
Without change, Maud says, "we'll see tensions falter, frustrations build and relationships break down".
A former government adviser said cabinet ministers have already wielded more authority in recent years in appointing their top civil servants. But, if Maud proposed expanding it to scale further down, it would be "incendiary" and threaten the concept of an independent civil service.
Many in Whitehall now fear that in the run-up to next year's general election, the Conservatives will increasingly turn their fire on the civil service, blaming it for the government's shortcomings and the failures of Brexit.
On Saturday a former senior civil servant who worked with Raab said he had seen no evidence to support the former deputy prime minister's allegations – following his resignation – that civil service "activists" were working against him. .
Simon MacDonald, who was Foreign Office Permanent Secretary for five years, said there was no civil service "agenda" and that "ministerial behaviour" was the issue.
After announcing he would step down on Friday, Raab called out "activist civil servants" who had been able to "block reforms or changes through a passive-aggressive approach" when dealing with ministers.
But Lord McDonald, who gave evidence at the Adam Tolley Casey bullying inquiry, told BBC Radio 4 Today Programme: "I strongly disagree with Mr Raab. I think all the civil servants I saw working for Dominic Raab worked very hard for him, the way he needs to do.
"There is no civil service activism, there is no civil service passive aggression, there is no separate civil service agenda. I have not seen any evidence of a small group of activists trying to undermine a minister. The issue is the behavior of a minister. belongs to.