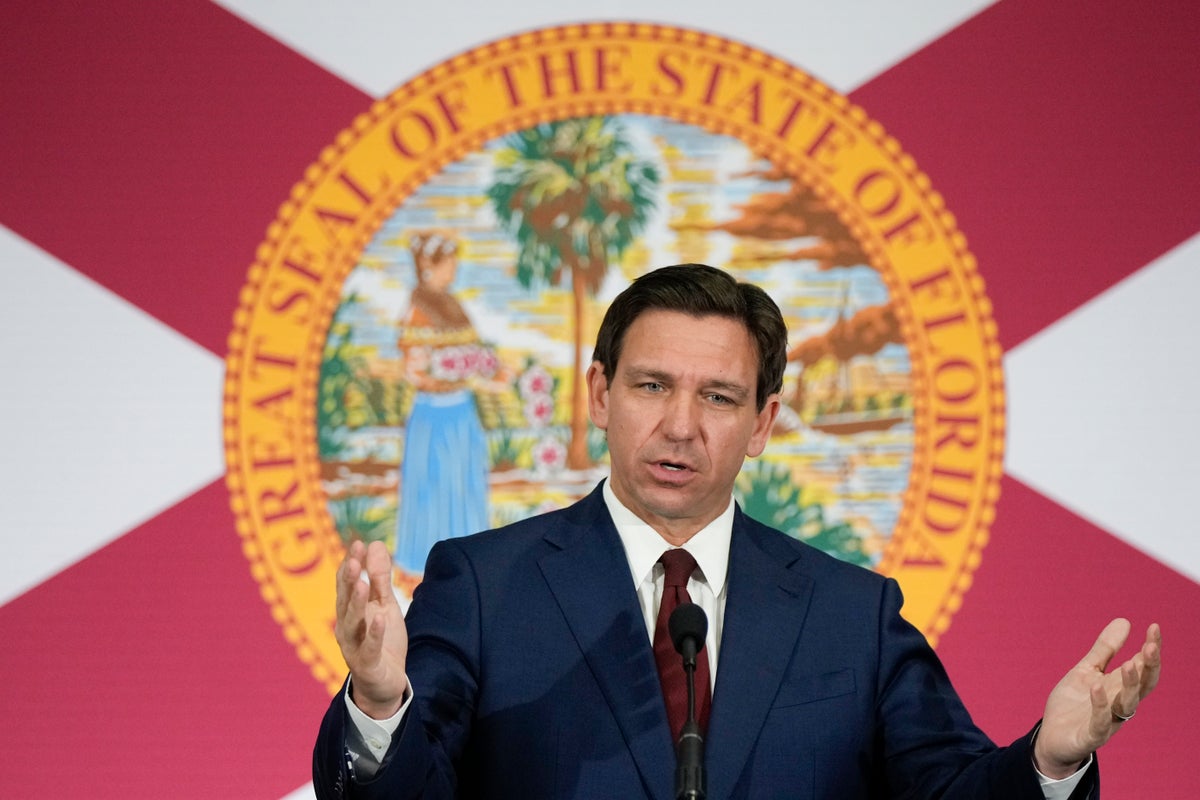 Florida governor expected to announce presidential run
Ron DeSantis is expected to officially enter the 2024 presidential race this week after months of speculation.
The governor of Florida is tipped to file formal paperwork with the Federal Election Commission (FEC) on Thursday, May 25, with an announcement of his candidacy following a donor meeting in Miami, Reuters reported last week.
On Monday, Mr. DeSantis, 44, teased his 2024 bid while speaking at the National Religious Broadcasters Conference in Orlando, outlining his vision for a conservative hold on the Supreme Court for a quarter of a century.
In a subtle swipe at Donald Trump he announced his plan to run for eight years – something Mr Trump can't do.
Mr. DeSantis, 44, is seen as Mr. Trump's biggest rival for the Republican vote, with many Republican lawmakers and right-wing media rallying behind him after the midterms.
However, the latest polls show Mr DeSantis trailing Mr Trump.
It comes at a time Mr. DeSantis is going to war with Disney and pushing back on an NAACP advisory warning travelers that Florida is "openly hostile" to black people, people of color and LGBT+ people because of its laws. but hostile".