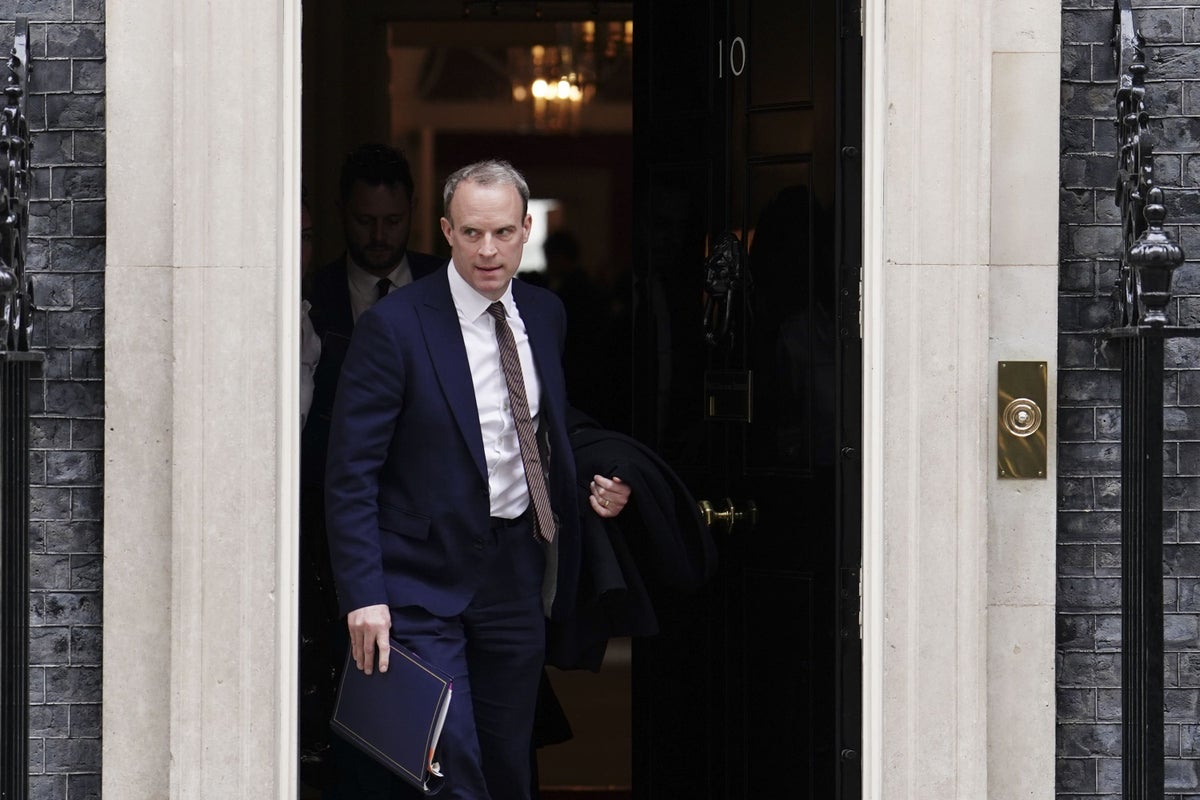 Former Deputy Prime Minister Dominic Raab has resigned after an investigation found he acted in an "intimidating" and "aggressive" manner with officials.
The 47-page report by Adam Tolley Casey examines a range of incidents from the former minister's tenure as Foreign Secretary, Justice Secretary and Brexit Secretary.
Here's a look at the PA's key allegations – and which ones were upheld.
'disciplinary intimidation'Mr Raab was accused of making a threat which had a "significant adverse effect" on a member of staff while working in the Foreign Office. He is said to have suggested that those involved in a project had violated the Civil Service Code.
Senior diplomat Sir Philip Barton testified that he had a "private meeting" with Mr Raab afterwards to warn him not to threaten staff with the code. Mr Raab disputed that the meeting had taken place.
Finding: Mr Tolley found that Mr Raab had made a threat and should have known it would be treated as such within the context of the Code. He did not intend to threaten anyone with disciplinary action, but he should have been aware of how his comments would be interpreted.
'Thumping tables and waving hands'Colleagues alleged that Mr Raab's "body gestures" were used in a threatening manner. These complaints included loud banging on tables and finger pointing. In an extreme case, he is said to have raised his hand towards someone's face to stop someone from talking.
Finding: Mr Tolley found that there was "room for misunderstanding" and that the then minister had not intended to make threats.
'intimidating encounters'While at the Ministry of Justice (MoJ), Dominic Raab was complained about a lack of "the basics" or "basic information". He was said to have been "intimidating" and "abusive" on several occasions in meetings
Finding: Mr. Tolley was found in favor of the complainant. Mr Raab displayed "inappropriate and persistently aggressive" conduct in one meeting. The report said he made comments that were likely to "offend" and were interpreted as "unfairly personal criticism".
'Distorted culture of fear'A second group complaint to the MoJ described a "perverse culture of fear" and unfair working deadlines.
Finding: Mr Tolley said the staff had "no hidden agenda" but the nature of the evidence made it an "inappropriate" basis for fact-finding
'shout and swear'Mr Raab was not found shouting or swearing at colleagues on any occasion.