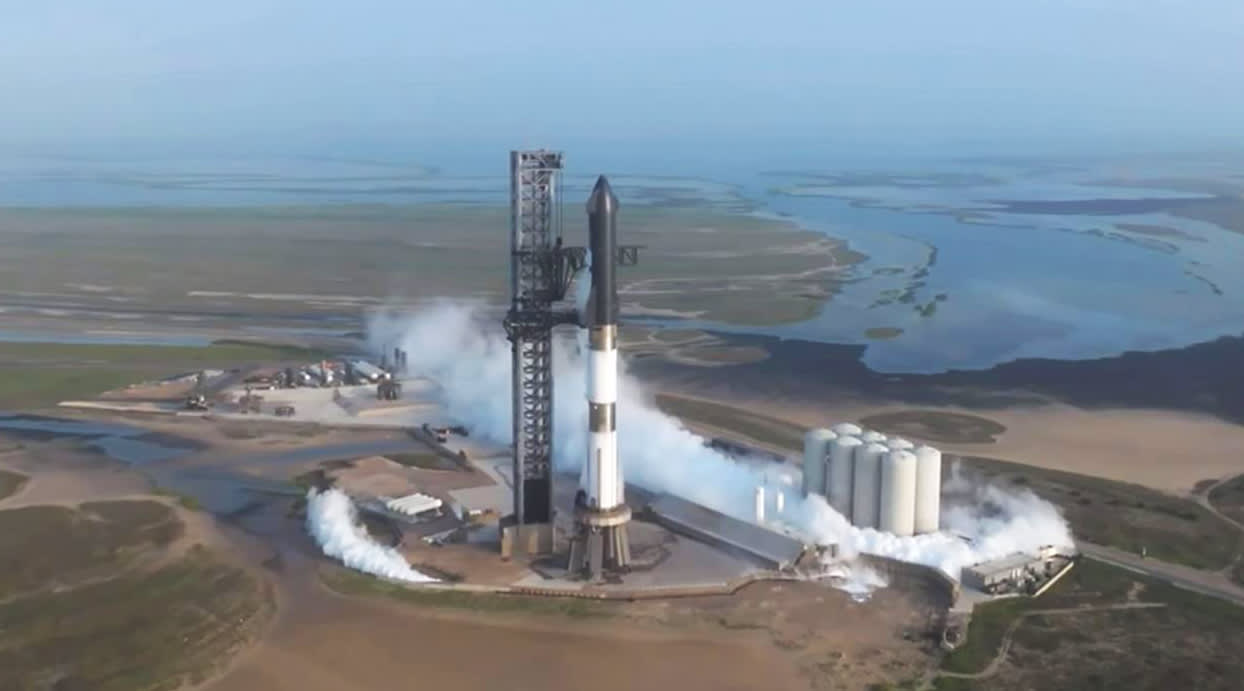 SpaceX's test Thursday of its next-generation rocket, designed for Moon and Mars missions, ended in an explosion amid cheers from employees gathered to watch a livestream of the launch.
The rocket ignited and blasted skyward for about four minutes, but failed to separate the booster from the spacecraft atop the rocket. Some of the booster's 33 engines did not ignite.
The descent began before the rocket exploded.
The cause of the explosion and separation failure was not immediately known, although the explosion of the rocket already meant the test was considered a success.
The rocket – the most powerful ever developed – is set to play a key role in NASA's Artemis programme, which plans to send humans to the Moon in 2025.
Thursday's test flight launched SpaceX's Starship spacecraft with no one aboard for a one-and-a-half-hour flight. Starship is meant to be a reusable vehicle capable of carrying massive amounts of cargo into space.
The test flight is the biggest step yet for SpaceX's efforts to build a reusable spacecraft that could fuel space exploration well beyond current limits. And while the rocket and its spacecraft are designed to be recoverable, Thursday's test planned to drop them in the ocean.
The purpose of testing is to collect data on system performance, which is important for future development.
This is a developing story. Please check back for updates.