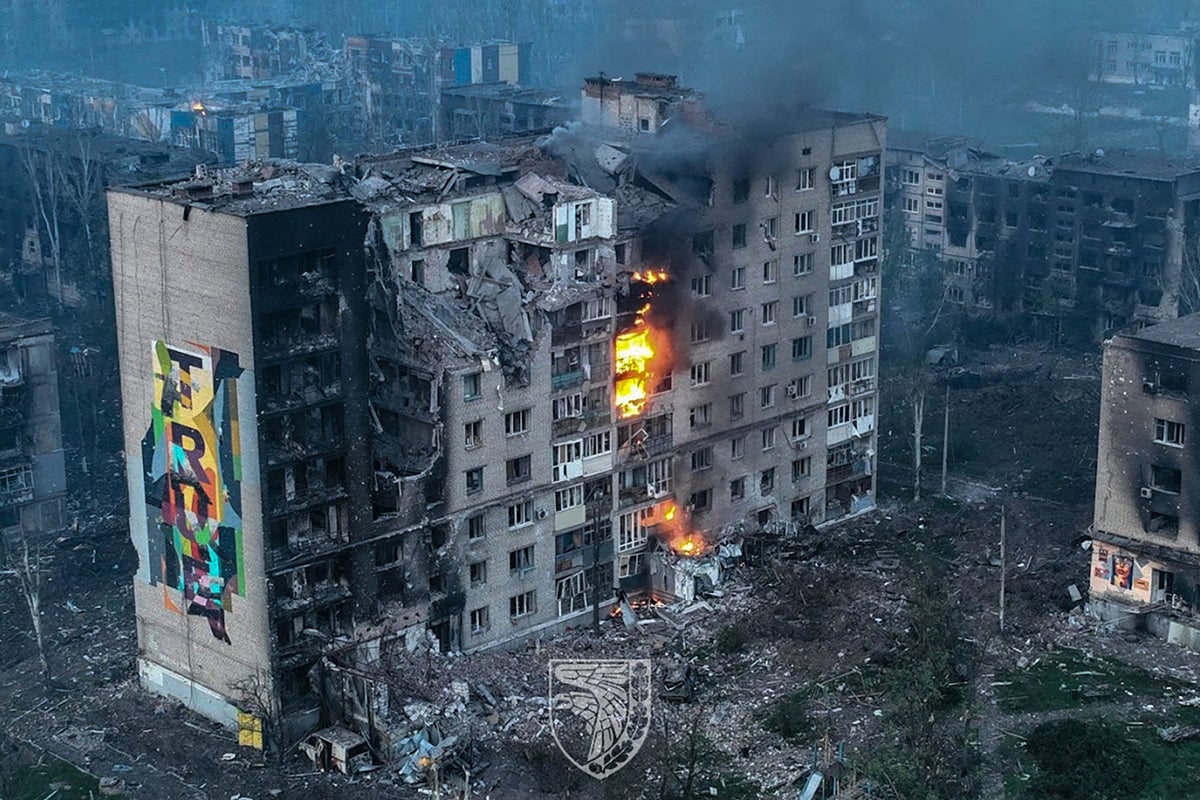 G7 Summit: Zelensky and Fumio Kishida lay wreaths at Peace Memorial Park in Hiroshima
Russian President Vladimir Putin is sending more troops to Bakhmut, Ukraine's Deputy Defense Minister Hanna Malyar said on Monday, despite claims that Russia had captured the town.
Mr Putin congratulated his troops after the Wagner Group claimed its mercenaries had seized the border city of Donetsk with "practically no" help from the Russian military.
However, Ukrainian President Volodymyr Zelensky told the G7 conference on Sunday that Russia no longer held the city.
"Bakhmut is not occupied by the Russian Federation to this day. There are not two or three interpretations of those words," he said.
Maliar claimed that Ukrainian troops are still advancing on the flanks of the eastern Ukrainian city, but that the "intensity" of their movement has decreased and Russia is bringing in more forces.
In televised comments, he said that Ukraine had a small foothold inside Bakhmut, denying Russia's claim that it had taken full control of the town.
The city has been at the center of a long-running bloody conflict between Russian and Ukrainian forces for the past nine months.