British defense officials have said the Kremlin is finding it difficult to maintain rhetoric comparing its full-scale invasion of Ukraine to the Soviet fight against the Nazis during World War II.
In its daily update, the UK Ministry of Defense (MoD) noted the cancellation of this year's Immortal Regiment Great Patriotic War Remembrance March due to "security" issues.
Instead, there will be commemoration programs in other forms. These may include posting pictures of relative military members on social media, on clothing, on cars, and on websites dedicated to the regiment.
But British defense officials said the decision was taken because officials were concerned participants were likely to "highlight the scope of recent Russian losses."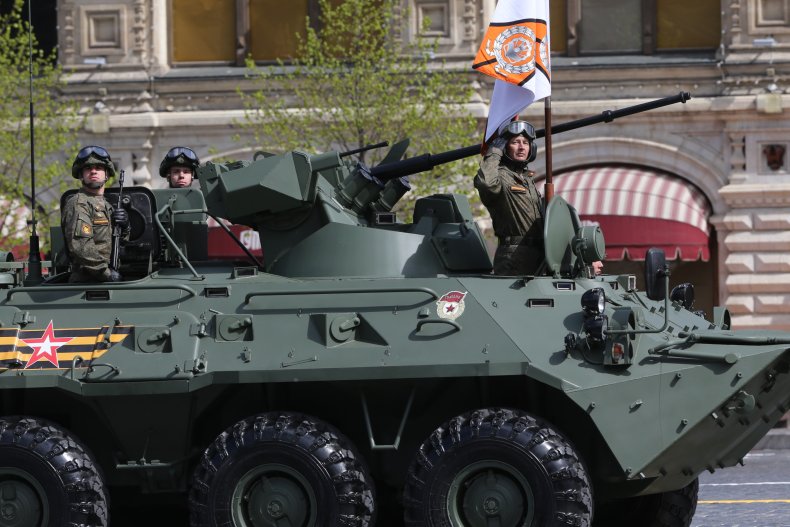 The Center for Strategic and International Studies (CSIS) said in February that Russia suffered more combat deaths in the first year of its war against Ukraine than in all of its wars in World War II combined. There is much anticipation over high troop losses as well as an imminent Ukrainian counter-offensive.
The decision to end the Immortal Regiment march comes after the Russian explosions of Belgorod and Kursk, as well as the cancellation of Victory Day events in the occupied peninsula of Crimea.
Officials said the May 9 commemorations would not take place due to security concerns, but there is speculation that they were kiboshed by the lack of tanks and equipment caused by the war.
British defense officials noted that the latest cancellation followed comments by Wagner Group owner Yevgeny Prigozhin in which he publicly questioned whether there really were any 'Nazis' in Ukraine.
"The Russian state is struggling to maintain consistency in a core narrative used to justify the war in Ukraine—that the invasion is analogous to the Soviet experience in World War II," said Saturday's update.
Putin has frequently used World War Two as a reference point for his own unwarranted offensive in repeated talking points at Kremlin propaganda outlets. The British MoD said that the Russian authorities "continue to rally the Russian public around polarizing myths about the 1940s."
Earlier this month, state news agency RIA Novosti reported that documents from the FSB archives implicated the Nazis in the 1940 Katyn massacre of 22,000 Polish civilians.
"In fact, the FSB's predecessor agency, the NKVD, was responsible," the MoD noted, noting how in 2010, Russia's State Duma officially denounced Soviet leader Joseph Stalin for ordering the killings. newsweek The Kremlin has been contacted for comment.