While some politicians and media personalities alike have long been proclaiming Title 42—the pandemic-era policy of rapid border removals—as some sort of gaping-in solution to immigration, many of us Emphasized repeatedly that this harmful policy made a challenging situation on our southern border much worse. And despite the drastic reduction in the number of immigrants coming to the border since the policy was lifted, some are, like presidential candidates Senator Tim Scott (RS.C.) is still claiming That its end would lead to a crisis the likes of which we have never seen before. Not only has this not been proven true, but it highlights how far members of Congress will go to avoid their responsibility to modernize and fix our long-broken immigration system.
Immigration is one of the most challenging issues for our government. Crises around the world—from crushing poverty, to oppression and violence, to the rise of authoritarianism—have driven vulnerable populations from their homelands throughout our hemisphere. But instead of responsible legislative reform and strategic appropriations, Congress has been paralyzed by politics for decades and stuck to short-sighted, short-term and costly band-aids like Title 42, which has become a humanitarian crisis.
many are considerate ideas Those provide a roadmap for a better approach, but Congress must be prepared to appropriate the resources needed for them. Until then, we should at least get enough of communities like mine to meet immediate needs.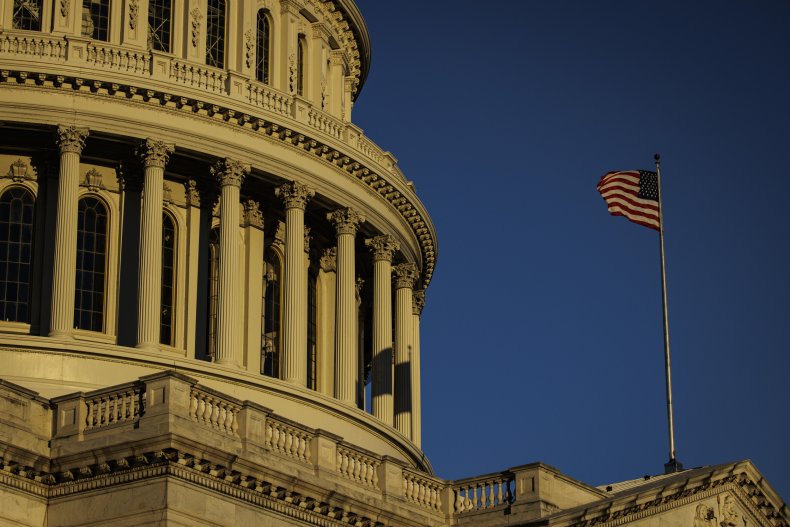 Shortly before Title 42 was lifted, El Paso, Texas saw hundreds of migrants sleeping on the streets around one of our historic downtown churches — a situation we also witnessed last December. While we are supported by FEMA funds – funding never made available before – some communities like New York and Chicago are struggling with limited shelter space and capacity of their own. And because Congress approved only half of the money the president requested to lift Title 42 late last year, the administration has found it difficult to provide resources to each receiving community. And shockingly, there are many in the Republican convention who want to completely zero those funds. Doing so would create a humanitarian catastrophe that is entirely avoidable.
Many of my Republican colleagues have rightly pointed out that most recent immigrants who have made the treacherous journey to the United States are seeking work and a better life and probably would not be eligible for asylum under current law. But they refuse to acknowledge that our country is facing labor shortages and has historically benefited from an immigrant workforce and their entrepreneurship, and there is no way to create new ones or expand existing (and limited) legal avenues. are not ready for.
Instead, they are focusing on a failed strategy our government has used for decades: focusing on immigration as a border-only issue. The current House Republican appropriations wish list includes reducing funding for US Citizenship and Immigration Services (USCIS) and spending $2 billion on a wall. And the recently passed partisan border bill includes harsh provisions like removing protections for children and punishing organizations that provide humanitarian aid to migrants.
His bill will never become law.
The impasse on immigration between the two sides guarantees that we do nothing but waste time and resources. Both sides of the aisle cannot persist in their version of ideal reform. We've been doing this for over 30 years. Our inability to come together in a bipartisan way ensures that the challenge—and our inability to fight it—continues to grow exponentially.
It may be convenient for members of Congress to claim that this is a matter of the president and theirs alone, but most Americans understand that the task of fixing our immigration system is too large for one branch of government. Modernizing immigration law with meaningful, lasting solutions that restore dignity and humanity to our immigration system is the job of Congress, and we need solution-minded members from both parties to come to the table.
Congresswoman Veronica Escobar represents Texas' 16th congressional district in El Paso.
The views expressed in this article are the author's own.