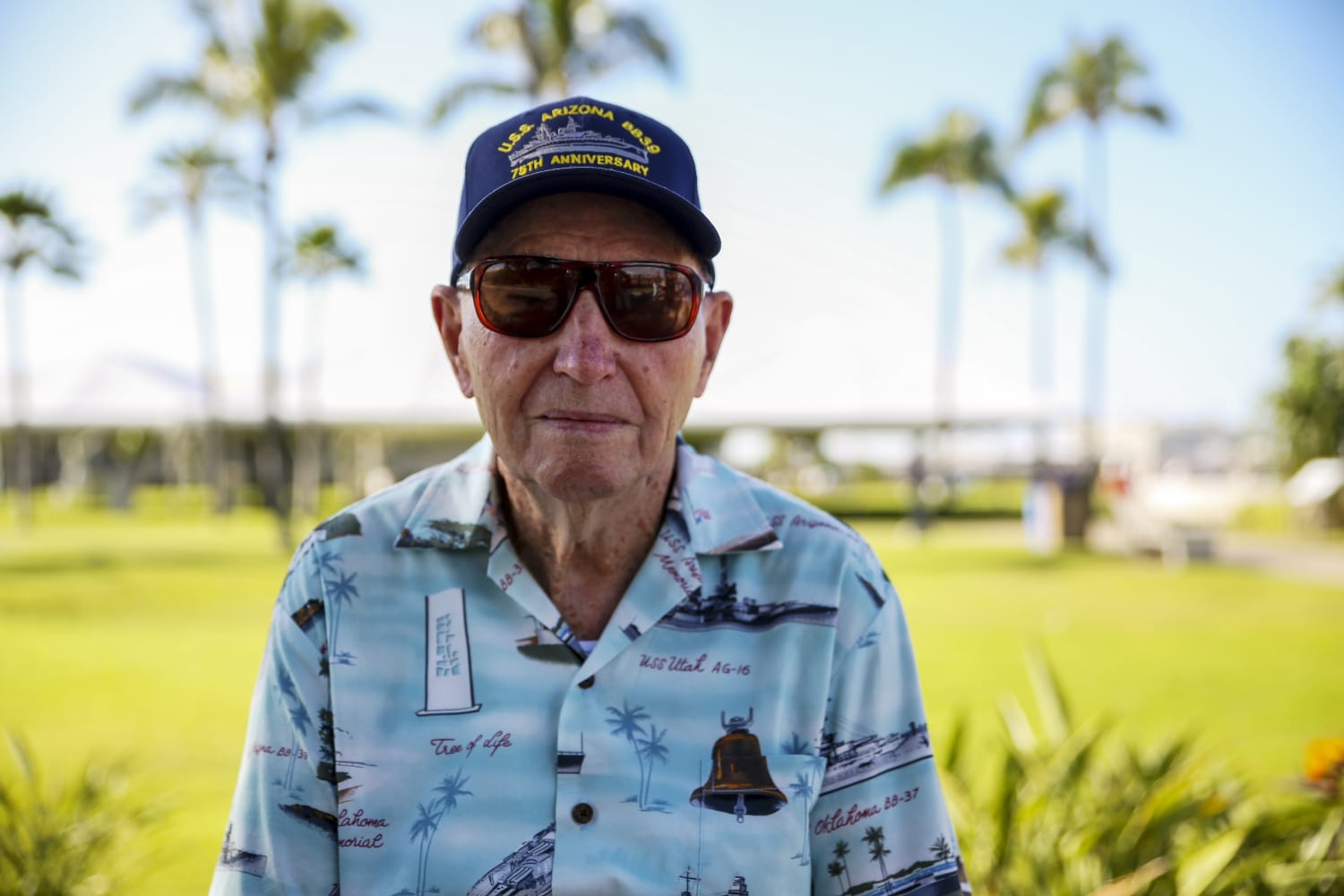 HONOLULU – Ken Potts, one of the last two survivors of the USS Arizona battleship that sank during the 1941 Japanese attack on Pearl Harbor, has died. He was 102 years old.
Howard Kenton Potts died Friday at the home in Provo, Utah, that he shared with his wife of 66 years, according to Randy Stratton, whose late father, Donald Stratton, was Potts' Arizona shipmate and close friend.
Stratton said Potts is in a good mood but recently has been finding it difficult to get out of bed. When Stratton spoke to Potts on his birthday, April 15, he was happy to have reached No. 102.
"But he knew his body was shutting him down, and he was just hoping he could get better but (it) didn't," Stratton said.
Potts was born and raised in Honey Bend, Illinois, and enlisted in the Navy in 1939.
He was working as a crane operator, hauling supplies to Arizona on the morning of December 7, 1941, when Pearl Harbor was attacked, according to 2021 article by the Utah National Guard,
one in 2020 Oral History Interviews with the American Veterans CenterPotts said that a loudspeaker ordered the sailors to return to their ships, so he boarded a boat.
"When I got back to Pearl Harbor, the whole harbor was on fire," he said in the interview. "The oil had gone out and the fire had started and was burning."
Dozens of ships were sunk, capsized or damaged in the bombing of the Hawaiian naval base that pushed America into World War II.
The sailors were tossed or forced to jump into the oily mess below, and Potts and his fellow sailors pulled some to safety in their boat.
Arizona sank just nine minutes after the bombardment, and its 1,177 dead account for nearly half of the soldiers killed in the attack. Today the battleship still stands where it sank eight decades ago, with more than 900 dead buried inside.
Potts recalled decades later that some men were still giving orders in the midst of the attack, but there was also considerable chaos. He cherished the memory of the attack during his long life.
"Even if I walked out of the Navy, out in the open, and heard a siren, I would shudder," he said.
Stratton notes that the only remaining survivor from Arizona is now Lou Konter, who is 101 and living in California.
"It's history. It's going away," Stratton said, "and once (Contor) is gone, who tells all their stories?"
several dozen arizona survivors his ashes are buried on a sunken battleship According to Stratton, so they could join their comrades, but Potts did not want that.
"He said once he got off, he's not going to get on board again," he said.
Stratton said that many Arizona survivors shared a similar dry sense of humor. This included his own father, who was severely burned in the attack and did not want to return to the ship as ashes in an urn.
Potts is survived by his wife, Doris. Information about other survivors was not immediately available.