The father of one of the victims of the University of Idaho massacre has said he is ready to see some progress in the case following the indictment of suspect Brian Kohberger.
Kohberger, 28, is accused of breaking into an off-campus rental home in Moscow, Idaho, and stabbing four University of Idaho students to death in the early morning hours of November 13, 2022. He was arrested on December 30 at his home in Pennsylvania on four counts of first-degree murder and one count of felony burglary.
The four students were identified as Kaylee Goncalves, 21; Madison Mogen, 21; Zana Kurnodl, 20; and Ethan Chapin, 20.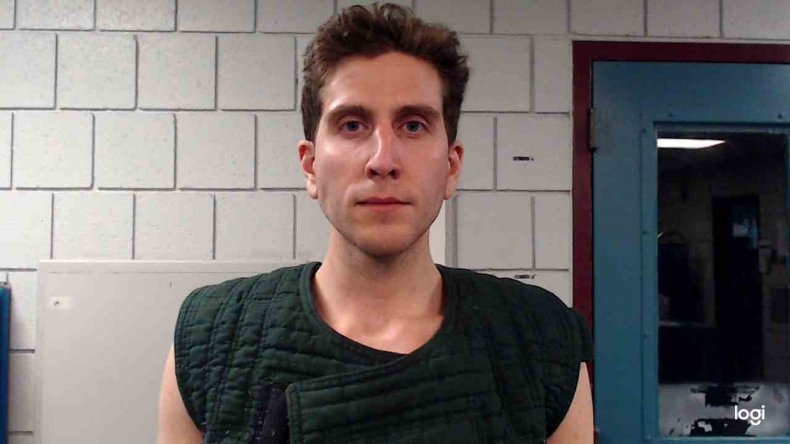 Kaylee's father, Steve Goncalves, spoke to NewsNation's Ashley Banfield on Monday after sitting in on Kohburger's hearing that same day.
During the hearing, in Latah County District Court, Kohberger declined to enter the plea. This prompted Second District Judge John Judge to enter a plea of ​​not guilty on Kohberger's behalf.
Kohberger also refused to waive his right to a speedy trial, so the judge set it for October 2 of this year. Goncalves told Banfield how he remained hopeful that justice would prevail in the case, despite the "strange procedures".
Goncalves said: "It's nice to get some progress. We were delayed as long as they possibly could.
"You know, I'm ready. I'm ready to go ahead and lay out the case, let the communities see what the evidence is.
"Then, let the cards fly where they're going," Goncalves said. "There have been a lot of strange procedures, things that were done to help everybody and to help the surviving witnesses.
"But I'm ready for normal court process, normal justice and just come back…" he said.
"That's what I want to see. I want to see." [them] Just put it out there, transparency. Everybody gets to see what their evidence is, what our evidence is, and then we let the jurors decide."
During the ongoing investigation, Goncalves spoke to the media about the latest developments and his feelings towards Kohburger himself. Earlier this month, Goncalves issued a warning to a man awaiting trial for his alleged crimes.
Goncalves told ABC News on May 12, "I can't wait to see the evidence … and then I'm going to bring it up."
He added: "And they'll realize that this… is the family that's going to make sure that doesn't get away with it."
newsweek The Goncalves family has been contacted for comment through the Goncalves family Facebook page.