The girlfriend of a Georgia man who was found dead in a shallow grave has been arrested and charged with murder, authorities said in a release Friday.
The Clayton County Sheriff's Office said Nuerker Hurt and his brother face charges of aggravated murder, possession of a firearm during a crime, tampering with evidence and concealing the death of another person for the 2019 murder of Shawn Jackson.
Authorities said Hurt of Jonesboro filed a missing report for Jackson on July 31, 2019.
Georgia prison transfers 600 inmates after man allegedly eaten alive by worms
Investigators later learned that Jackson was having an affair with another woman. Hurt found out and had a fight with her in front of the mistress's house. The pair then went home and fought throughout the night.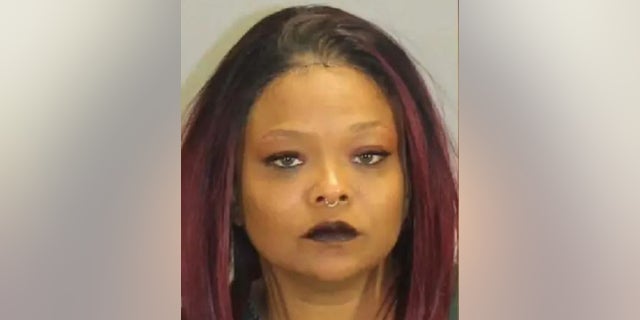 Jackson's son, Nicholas, who was 17 at the time, said that Hurt and his father eventually calmed down and fell asleep. The next morning Hurt wakes her up saying that her father had left the house in the middle of the night.
Jackson's remains were found weeks later in a shallow grave in Jefferson County, Alabama.
Investigators later determined that Hurt shot Jackson three times in the head while he was sleeping. He then called his brother, Sharon Stephen Hurt, to help dispose of the body.
He is currently incarcerated in a federal prison in West Virginia for an unrelated crime.
Click here to get the Fox News app
Neuker Hurt was arrested at an Atlanta apartment and is being held at the Clayton County Jail.