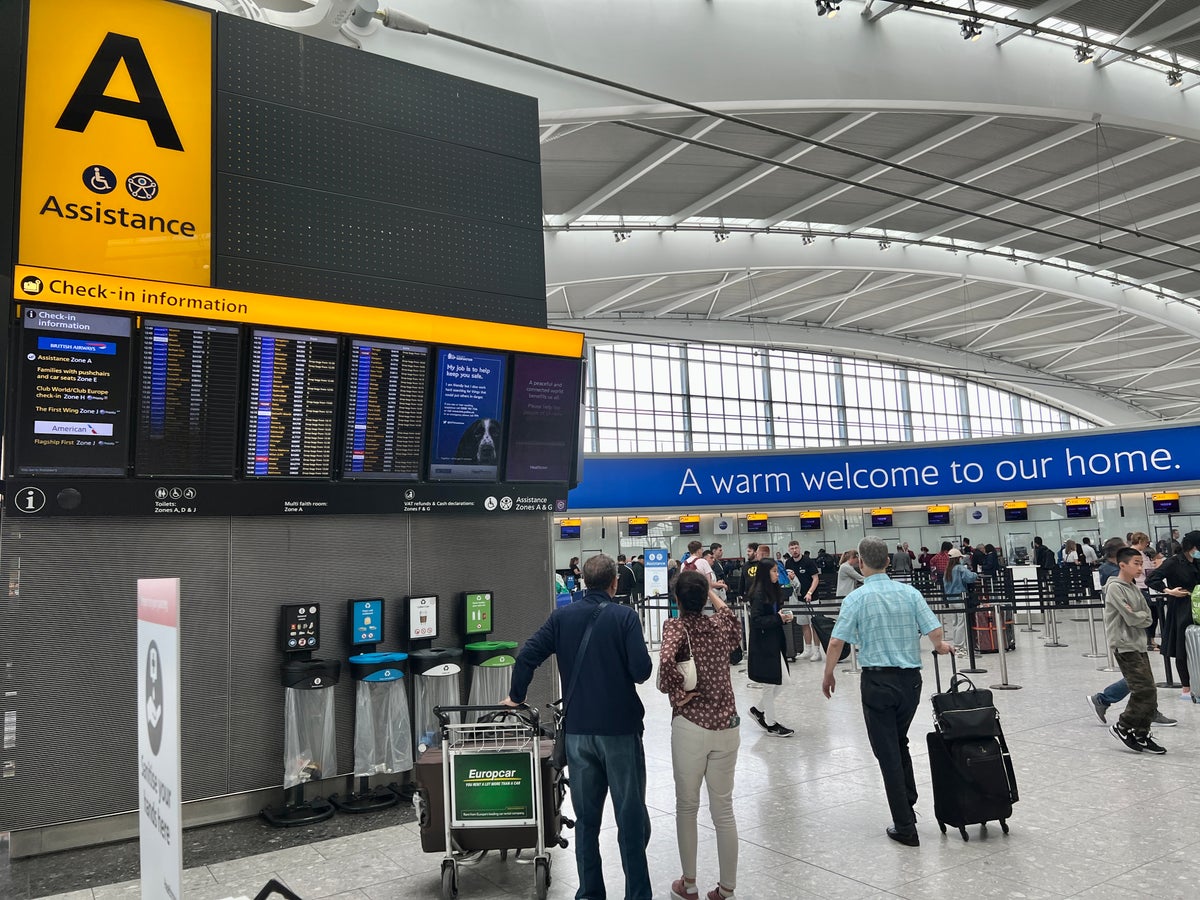 British Airways' Heathrow operation in disarray once again due to IT failure, Independent calculates that at least 156 flights, mainly domestic and European, have been canceled on Thursday and Friday as BA struggles to operate without essential systems.
Besides this, 14 flights were delayed overnight and are expected to arrive late in the morning after a delay of 12-16 hours.
With many flights fully booked at the start of the bank holiday weekend, the number of affected passengers is expected to exceed 25,000 – with many more experiencing severely delayed and/or missed connections.
Seventy-five outbound short-haul flights were grounded on Thursday afternoon and evening, with 21 inbound trips also grounded on Thursday.
As many as 36 incoming flights were canceled on Friday morning due to planes and pilots being in the wrong places on Thursday night. In addition, British Airways has launched 46 new Friday flights to and from destinations including Athens, Warsaw, Reykjavik and Tirana.
Passengers whose journey has been canceled are entitled to accommodation, food and cash compensation – although they may need to insist on their rights.
what went wrong?
According to a British Airways spokesman, "a technical problem". It is believed to include internal IT systems that handle everything from passenger data to aircraft dispatches.
While some parts of an airline's operations can be controlled manually, much depends on computers communicating with each other and the outside world.
Some IT experts suggest that BA, like many large organizations, is vulnerable, with systems in which state-of-the-art technology coexists with "legacy" elements and processes that are almost prehistoric in computing terms.
How bad is it?
Not as terrible as the IT meltdown over the same bank holiday weekend as in 2017. On that occasion, during a routine system upgrade, a switch was thrown that brought the entire British Airways Heathrow operation to a standstill: breaking the travel plans of hundreds of thousands of passengers.
This time, British Airways says: "The majority of our flights are operating as planned."
The statement added: "We are sorry that some services at Heathrow have had to be cancelled.
"We have apologized to customers whose flights have been affected and have given them the option to rebook on an alternate flight with us or another carrier or request a refund."
Many of the cancellations are to and from destinations with multiple frequencies such as Dublin, Hamburg and Paris CDG, or serve domestic airports such as Manchester and Edinburgh where rail options are available.
My flight has been cancelled. What are my rights?
You can only cancel and get a refund, but most people will want to travel regardless of cancellation. BA's obligation to you has three elements:
The earliest possible flight on any airline (or train) that can get you to your destination as close to the original time as possible. If British Airways cannot find a seat on the same day, it will have to look for a flight on another airline.
Meals and, if necessary, hotel accommodation is suitable until you are on your way. British Airways should provide this care, but in practice many passengers fend for themselves during severe disruptions and claim back later.
Cash compensation, which ranges between £220 and £520 per person depending on the length of the flight. less than 1,500km: £220; 1,500-3,500km, £350; Above 3,500km, £520. Due to the huge number of passengers affected, the payment is likely to take months instead of weeks.
My flight was not cancelled, but I missed a connection and ended up being delayed by several hours. Do I still get compensation?
Yes. If you arrive at your final destination at least three hours late, you get the same payment as cancellation (except for long distance flights between three and four hours late, for which the payment is £260).
How much will this hurt British Airways?
The financial loss would be in the millions of pounds: loss of revenue from passengers who simply cancel their journeys; the cost of accommodation and meals for customers who have to wait for onward flights; and compensation under European air passengers' rights rules.
The reputational damage to BA is substantial; The timing of the start of half term is particularly unfortunate for many schools, with some families investing thousands of pounds in holidays now at risk.
But as BA has the majority of slots at Heathrow, the world's most desirable international airport, it holds a huge structural advantage over other airlines, and is likely to prosper despite this latest failure.