II have long known that the ship on the badges of both Manchester Football Clubs represents the city's historic maritime trade. I've also long known that cotton carried from slave plantations in the Deep South was a large part of that trade.
As a lifelong fan of the club from the blue part of town, wearing the crest has been an embarrassment, although, I admit, not enough to stop me from buying and wearing a replica shirt. My personal get-out clause has always been that Manchester's relationship with the slave trade is "complicated".
Yes, the city prospered from cotton raised by the brutal descendants of enslaved Africans, but the Mancunians also presented a 2,000 signature petition in the House of Lords in 1806 to abolish slavery. And during the American Civil War, workers in the textile mills of what is now Greater Manchester refused to weave cotton, which came from slave plantations, at a cost to them and their families. This tradition of social consciousness – which spawned the trade unions, the Chartists and the Guardian – proves that Manchester was never "anti-semitic".
Yet the presence of that ship on the badges worn by City and United remains an embarrassment: they should be removed. We will not accept the image of a child in a fireplace as the emblem of Aston Villa. Well, Black Lives Matter, and so it is time for Manchester clubs to reckon with history and unfurl their ships.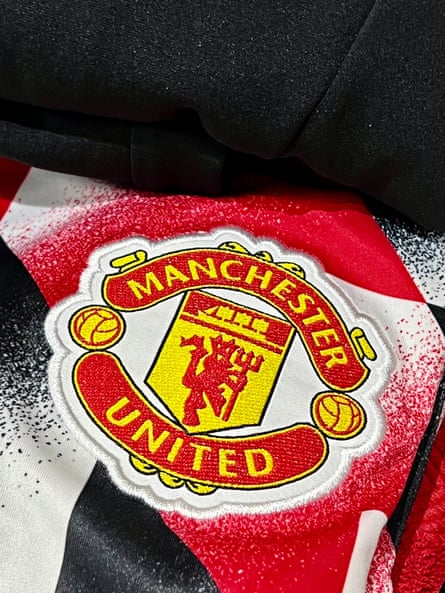 I tweeted about it and predictably received abuses from trolls. The furious reaction of the right-wing media to this debate is also telling; It seems some people in this country spontaneously combust if slavery is even mentioned, fighting to preserve the innocence of white history rather than questioning it.
But the debate on Bluemoon, the online forum for Manchester City fans, was much more varied. There was no foam coming out of his mouth. Some accepted that the slavery link was meant to shipwreck, others were ambiguous, and one suggested cynically that it was only a problem for Salford and Trafford (i.e. Manchester United) because transatlantic ships docked there. . This, of course, ignores the fact that many smaller canals carried cotton and related goods to the mills around the region.
Some fans erroneously claim that the ships cannot be related to slavery because Britain had abolished the transport of enslaved people in 1807, and slavery itself in 1833, while the Manchester Ship Canal was only completed in 1894. was opened in
In fact, Manchester had been handling slave cotton since 1781 and long after emancipation, during the Jim Crow era, plantations were still producing cotton under harsh indentured labor. If Manchester clubs explain this to their fans, I am sure there will be a majority for change, certainly from true Mancunians.
Right-wing outcry aroused revisionism, but history is always being reevaluated. Some indulge in blackface, and no one burns witches these days.
If King Charles and the Church of England can investigate how they profited from slavery, Manchester can grapple with the horrific crimes that brought the city its wealth and power.
It was before the ships sank. Let's get it done. Then I can finally kiss the badge!
Do you have any opinion on the issues raised in this article? If you would like to submit a response of up to 300 words by email to be considered for publication in our letters section, please click here.