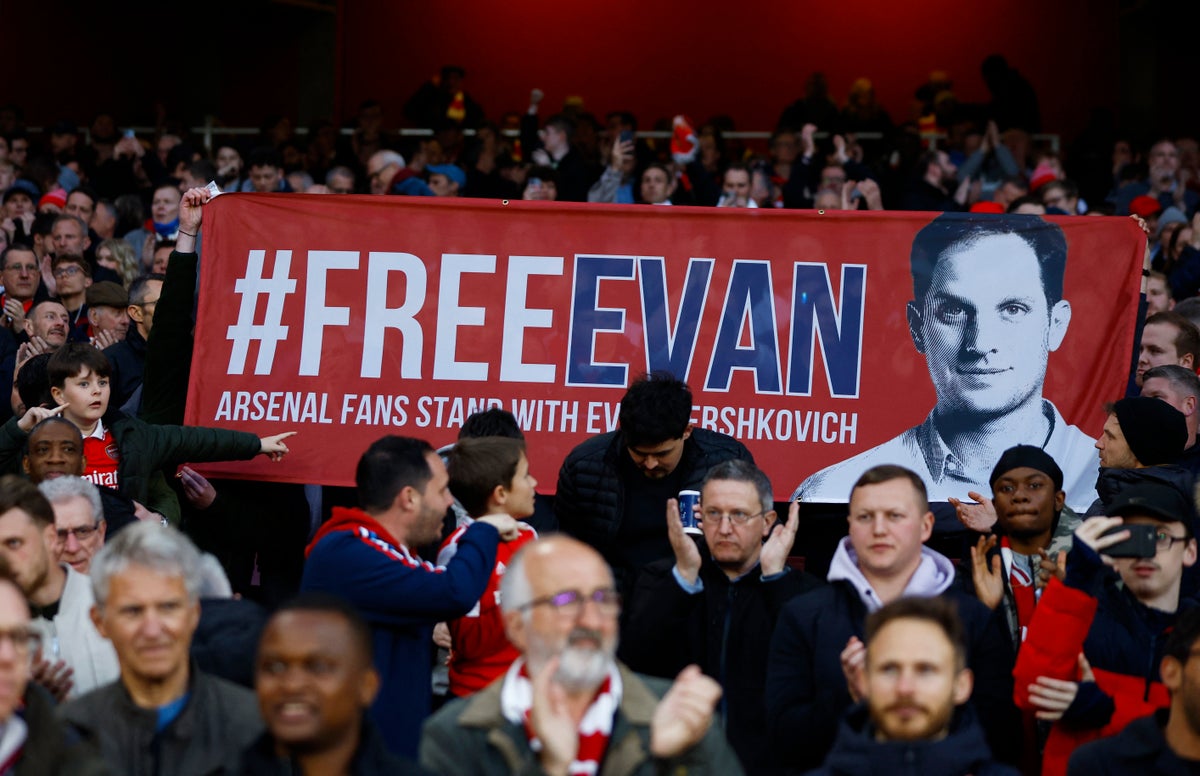 Arsenal fans display a banner in support of Wall Street Journal reporter Ivan Gershkovich, who has been detained by Russian authorities in Moscow.
Gershkovic, an Arsenal supporter, was arrested last month on espionage charges and is being held at the notorious Lefortovo prison in the Russian capital ahead of his trial. He faces up to 20 years in prison.
"The charges against Ivan are baseless, and we call on the Russian Federation to release him immediately," said Lynn Tracy, the US ambassador to Russia, as the court rejected Gershkovich's appeal against the conditions of his detention.
Ahead of their Premier League match with Southampton at the Emirates Stadium on Friday night, some Arsenal fans held up a banner that read "Arsenal fans stand with Ivan Gershkovic" under the hashtag "#FreeEvan".